2022 Update
Engelke Homes LLC is not accepting new clients.
However, we are asking all potential downtown restoration clients to go
through Rockwell Construction LLC where Marc Engelke is now a construction manager.
ENGELKE HOMES

As a small company taking on big projects, Engelke Homes LLC offers direct owner management of all projects to ensure quality control, experienced leadership and efficiency.  Twenty years of whole house restoration experience on the peninsula has helped to establish a strong reputation of a solid company based on quality workmanship, dependability and honesty.
Tackling projects ranging from smaller residential remodels to complete restorations of National Historic Registry homes to million dollar commercial upfits we have the experience and knowledge to do whatever it takes for our clients.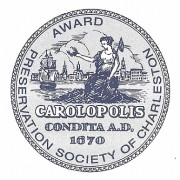 Our projects have earned a dozen Carolopolis Awards from the Charleston Preservation Society,  an award from the Historic Society of Charleston and Marc Engelke recently received the Stoney Craftsmanship Award for "keeping alive the tradition of building excellence in the building trades".
Engelke Homes LLC only takes on a limited number of projects per year and focuses primarily on unoccupied historic structures needing full restoration.
MARC ENGELKE

Marc came to Charleston in 1992 from Atlanta, GA to attend College of Charleston.  After graduating in 1996 with a major in Biology/ Premed Marc decided against attending medical school as originally planned and instead began investing in downtown real estate and purchased the Charleston Rickshaw Company, a bicycle taxi service.   During these years, Marcs interest in Charleston's historic homes grew which eventually evolved into a real estate career and then into Engelke Homes LLC.   These days you will have a hard time not finding Marc in his construction gear but Marc is also a husband, father to two teenagers and Assistant Scoutmaster to a local Boy Scout troop.  Almost every restoration taken on is within a 1 mile radius of his personal home contributing to the sense that not only Marc but also his family and crew are a fixed part of the upper peninsula community. Marc Engelke is now continuing his great work through Rockwell Construction LLC team.